We are pretty sure that once in your lifetime, you might have come across a song that might be playing on a radio or at a cloud, but you can't remember the name or the lyrics. Let's admit, this happens to everyone, and we have no other left apart from guessing the song's words.
However, if you are using an Android smartphone, you can identify the playing song quite easily. There are many Android song identifier apps available on the Google Play Store that can instantly detect songs playing around you. One of those apps is Shazam, and it's right now the most popular Android song identifier app available on the Google Play Store.
However, just like all other music identification apps, Shazam also got few drawbacks, like it packs so many features that can confuse lots of people. You might not even find all those features useful to start with. That's why lots of people search for Shazam alternatives. In this article, we have decided to share a list of the best Shazam alternatives for Android.
Shazam Alternatives: Top Best Music Identification Apps For Android
Below, we will share some of the best song identifier apps that are easy-to-use and can detect almost all songs or music.
Musixmatch is one of the leading song identifier app available on the Google Play Store. Guess what? Musixmatch is in the list of best Shazam alternatives for a reason, and that's because of it's easy to use interface and feature. The app is extremely easy to use, and the song identifier covers almost all popular songs & music. The latest version of Musixmatch also adds a real-time notification to display the floating lyrics widget on the home screen.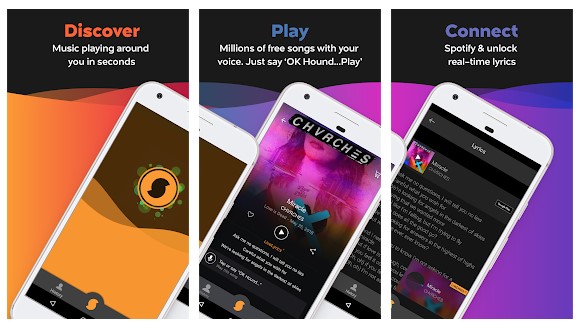 SoundHound is right now the biggest rival of Shazam, and it offers users lots of unique features. Guess what? You can also use voice commands to get the song name with SoundHound. Users need to say, 'Ok Hound, what's the song?' and the app will recognize the song playing around you. What makes the app more interesting is that it also shows the lyrics of the identified songs.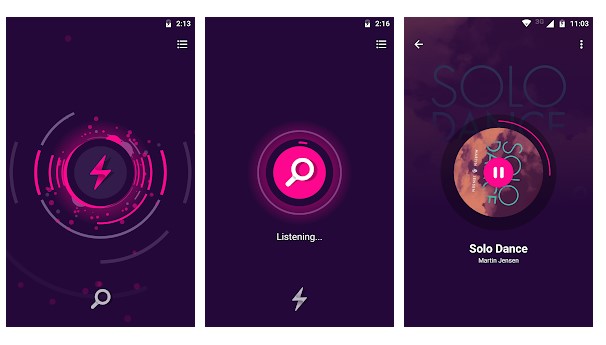 Beatfind is extremely easy to use Android app to identify the music playing around you. It identifies the songs and offers you other options to the recognized song like the artist name, other tracks from the song artist, etc. After identifying a song, it also lets you listen to the full song on Spotify, Deezer, YouTube Streaming, etc.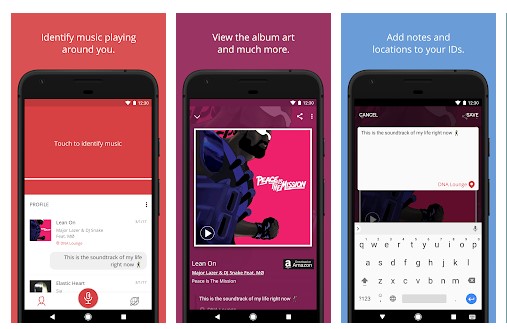 MusicID is pretty much similar to the Beatfind that has been listed just above. With MusicID, you can quickly identify the music and songs playing around you. Once identified, MusicID also shows you similar songs from the same artist. The user interface of the app is good, but the latest version has few bugs.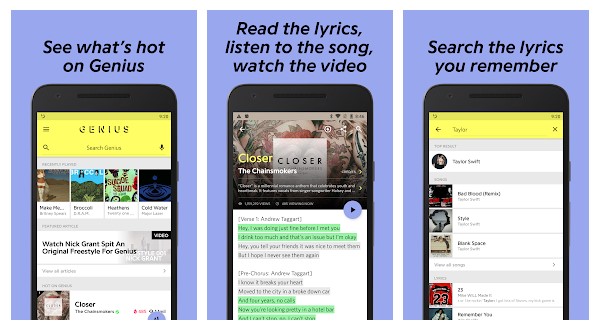 According to the Play Store listing, Genius is the world's biggest collection of song lyrics and crowdsources musical knowledge. Genius is never known as a song identifier, but it can help you find lyrics for the song playing around you. So, if you get the lyrics right, you can quickly identify the song.
Music Detector is one of the best Shazam alternatives that you can consider. Guess what? Music Detector can identify almost every song that are playing around you in just a few seconds. Once detected, Music Detector also shows the band and song name. It works on almost every type of music source like radio.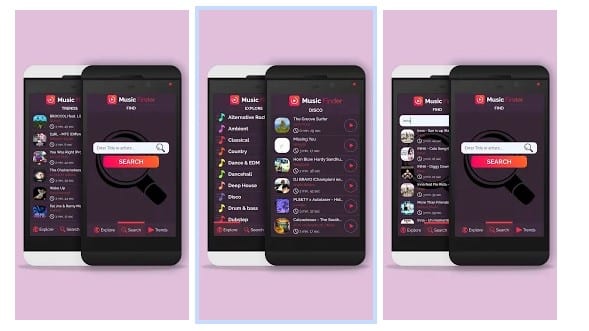 Music Finder is another best Android app that you can use to detect the song playing around you. Although the app is not popular enough, it's straightforward to use and quite powerful. The app can detect almost all songs playing in the background. Once detected, it shows additional information about the detected songs like Band name, Artist name, Song name, etc.
Soly is a little bit different compared to all other music identifier app listed in the article. Soly stands for Song and Lyrics, and it not only identifies the song, but it also shows you the lyrics. It is more like a music player app that automatically recognizes and loads the music and the lyrics. The user interface of Soly is impressive, and it's one of the best Shazam alternatives you can use right now.
BeatsMusix is a relatively new music identifier app available on the Google Play Store. The app is similar to the Shazam, and it requires less than 8MB of space to install on your smartphone. Just like Shazam, BeatsMusix can be used to identify music from millions of songs. What's more interesting is that BeatsMusix also offers a music player and a video player.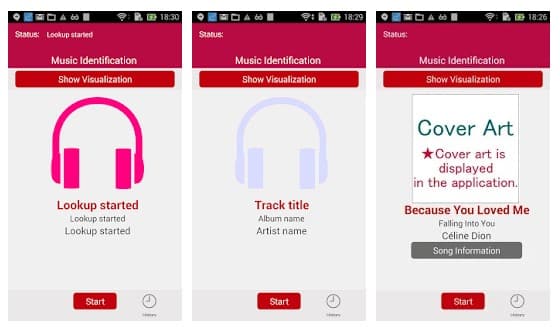 As you might have guessed with the name, Music Identification is an Android app that recognizes the title and artist name of the music playing around you. It uses Gracenote's music recognition database to identify the songs. However, it can only recognize popular songs.
So, these are the ten best Shazam Alternatives that you can use on your Android smartphone. If you know any other such apps, let us know in the comment box below. I hope this article helped you! Please share it with your friends also.


This post was written by Amarnath Chakraborty and was first posted to TechViral
---
Do you find this article helpful? Your Friend might too. So, please Share it with them using the Share button above.
Will you like to get notified when I post new updates? Then Follow me on any of my social media handles:
Google News, Telegram, WhatsApp, Twitter, Facebook, Pinterest.
You can also drop your email address below if you wish to be notified by mail.
[newsletter_form type="minimal" lists="undefined" button_color="undefined"]
---