If you remember, the older version of Windows, like Windows XP, Windows 7, etc., didn't offer many customization options to its users. However, things have changed massively with Windows 10. On Windows 10, you get plenty of customization options. Also, Windows 10 introduced lots of visual changes to the platform.
Whenever we think of customization, we switch the color mode and change the wallpaper. However, you can do more with Windows 10 when it comes to customization. For example, you can easily set video as a wallpaper on Windows 10 operating system in few easy steps.
BioniX Wallpaper Changer
This article will share another best Windows 10 customization trick that allows you to use animated GIFs as wallpaper. The process will be super easy, but it relies on a third-party app called 'BioniX wallpaper changer.'
Before we share the method, let's talk a little about the BioniX video wallpaper Animator. It's a bunch of tiny utility that offers you wallpaper management option. It brings a wide range of features to enhance your desktop backgrounds. Also, it can be used to set GIF as wallpaper on Windows 10.
Also Read: How to Use Video As Desktop Wallpaper in Windows 10
Steps to Use an Animated GIF As Desktop Wallpaper in Windows 10
Once installed, the tool runs silently in the background without affecting your system resources. You can use it to set both video or GIF as wallpaper. So, let's check out how to set GIF as wallpaper on Windows 10 operating system.
Step 1. First of all, head to this webpage and download the BioniX desktop wallpaper executable file.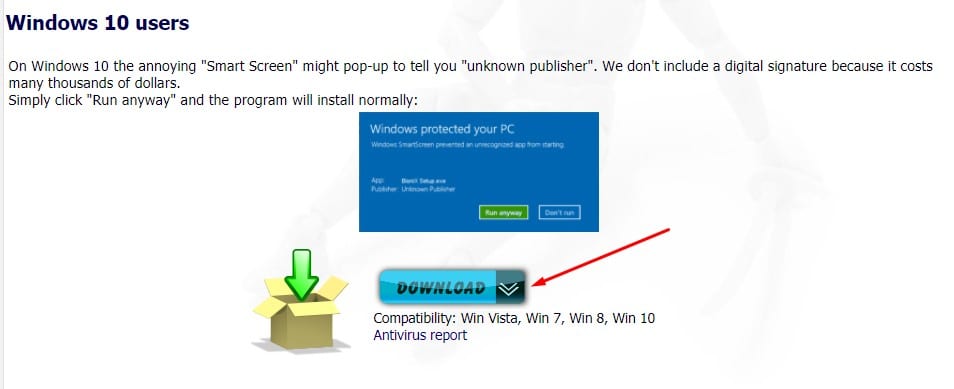 Step 2. Once downloaded, install the tool on your computer.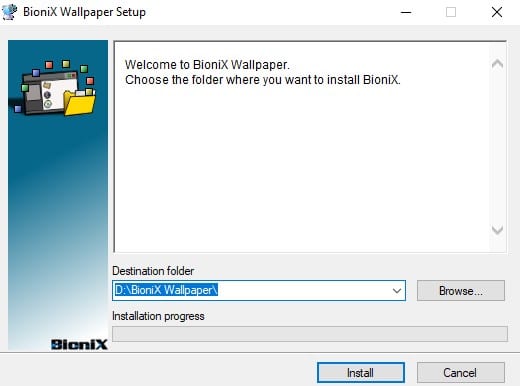 Step 3. Now you will see a screen like below.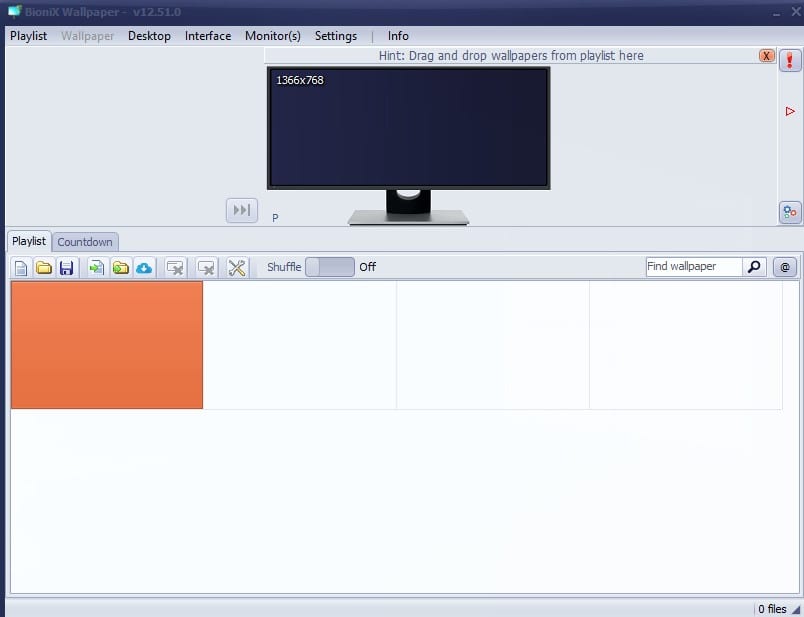 Step 4. Now you need to drag and drop a GIF file to the BioniX's interface. You can download the GIFs from GIF websites like Giphy, Tenor, etc.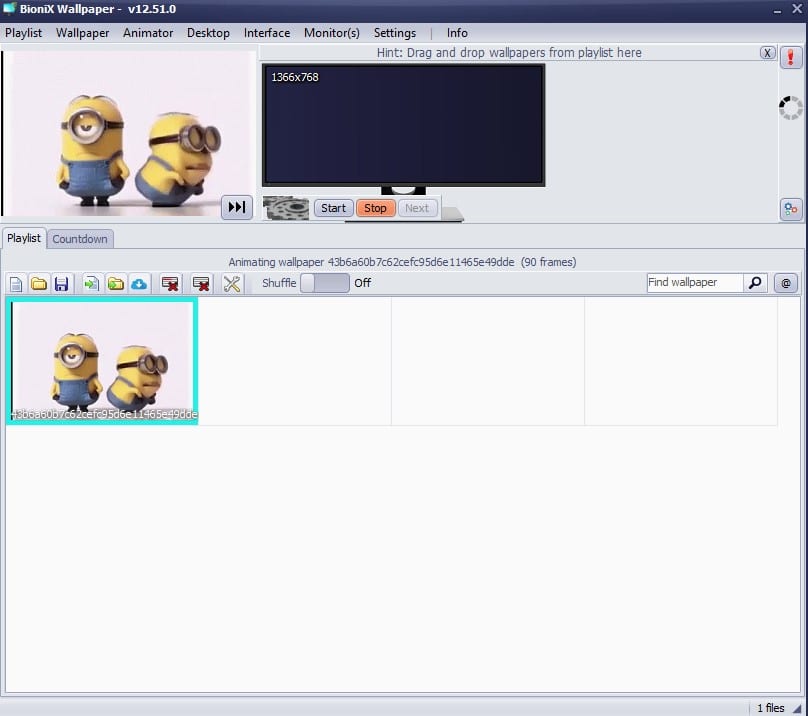 Step 5. Now click on the 'Start' button to apply the GIF as a wallpaper.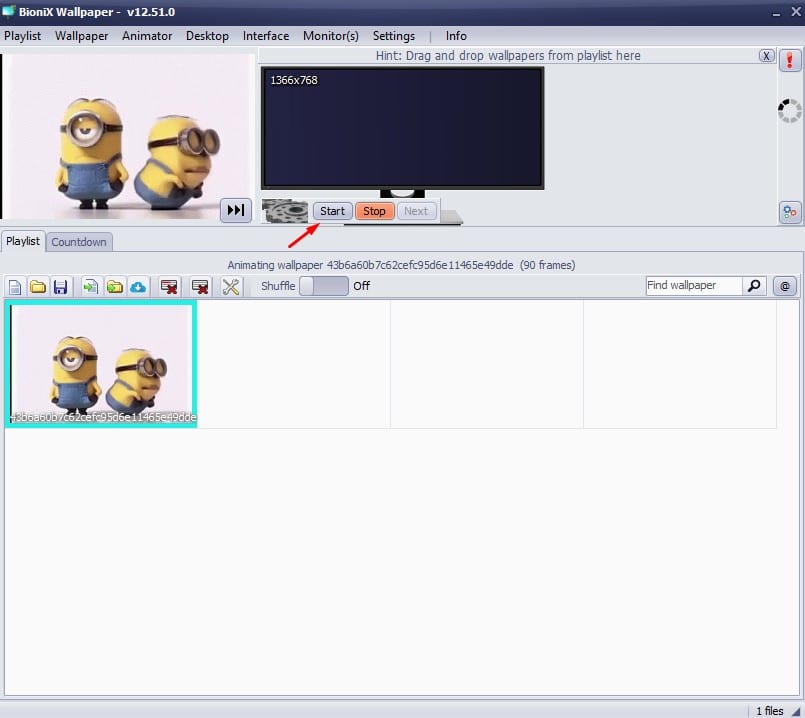 Step 6. Once done, you will find the selected GIF applied as desktop wallpaper on Windows 10.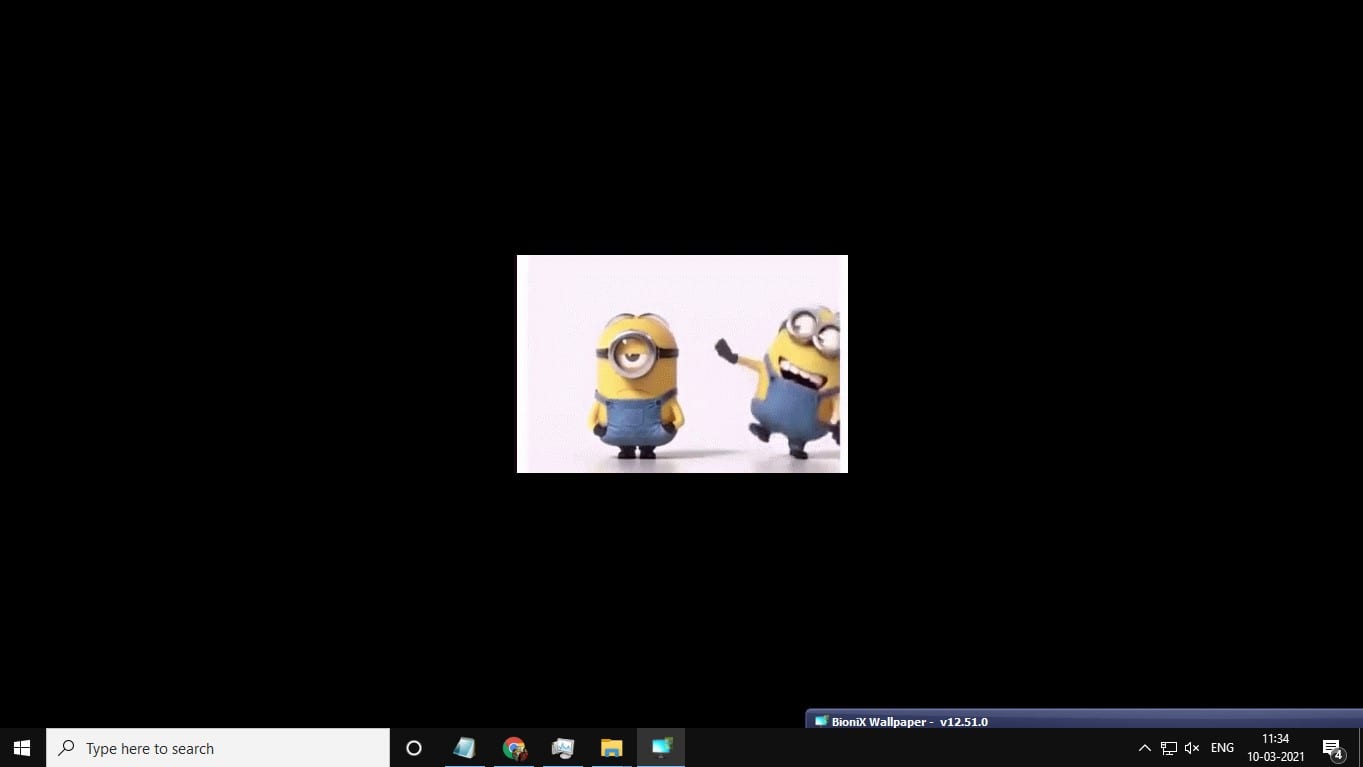 Step 7. You can make further changes to the tool from the top panel.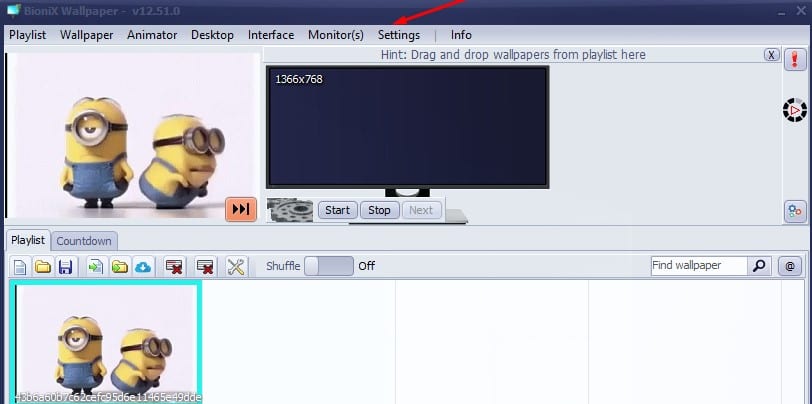 Important: BioniX wallpaper Changer has few bugs. Sometimes, the GIFs don't change, and it requires force close from the Task Manager.
That's it! You are done. This is how you can set GIF as wallpaper on Windows 10 computer.
This article is all about how to set any GIF as wallpaper on Windows 10. I hope this article helped you! Please share it with your friends also. If you have any doubts about this, let us know in the comment box below.


This post was written by Amarnath Chakraborty and was first posted to TechViral
---
Do you find this article helpful? Your Friend might too. So, please Share it with them using the Share button above.
Will you like to get notified when I post new updates? Then Follow me on any of my social media handles:
Google News, Telegram, WhatsApp, Twitter, Facebook, Pinterest.
You can also drop your email address below if you wish to be notified by mail.
[newsletter_form type="minimal" lists="undefined" button_color="undefined"]
---