If you are learning photography or videography, you might have come across the term 'Time-Lapse'. Time-lapse is a series of still images taken at regular intervals and then turned into a video sequence. Time-lapse photos could serve as a great way to document a series of events happening around you.
If you are still confused with Time Lapse, then let me give you a few examples. Ever seen the video of moving clouds, sunset, growing plants on YouTube? Those were the common examples of time-lapse. Technically, on a time-lapse video, the frames were captured at a much lower rate, and when the video is played at normal speed, time appears to be moving faster.
Most high-end Android devices already have the 'Time Lapse' feature built-in, but if your phone doesn't have this feature, you need to use third-party apps. There are many third-party time-lapse apps available on the Play Store that can be used to record great time-lapse videos.
List of Best Time-Lapse Apps For Your Android Device
In this article, we are going to share some of the best Time Lapse apps for Android.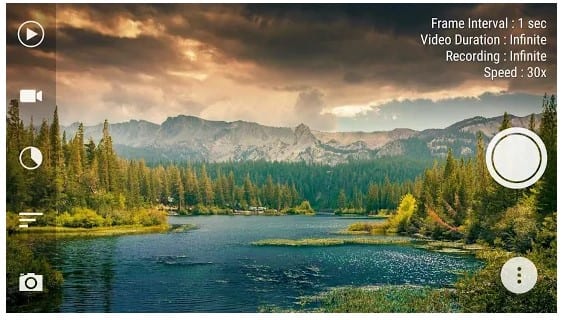 Framelapse is right now the top-rated time-lapse Android app available on the Google Play Store. The great thing about Framelapse is that it allows you to set the settings manually. You can easily select the Exposure levels, white balance, and all other stuff before capturing a time-lapse. Additionally, the app also allows you to apply filters to time-lapse videos. Framelapse is extremely easy to use, and it's a free app.
When it comes to shooting awesome time-lapse videos, nothing seems to beat Lapse It. The camera app of Lapse It offers some advanced settings like focus mode, scene mode, white balance, color balance, etc. Apart from that, users also can choose the time interval after which each frame will be clicked. Apart from time-lapse videos, Lapse It is also capable of shooting stop-motion videos. What makes the app more useful is that it allows you to edit the videos after being shot.
Microsoft Hyperlapse from Microsoft is another best photography app that you would love to use. It's a simple time-lapse app that allows users to shoot smooth and stable time-lapse videos. The app also allows users to choose from multiple speed options like you can select from 1x to 32x times the average speed. Not just that, but you can also share your time-lapses on social media platforms directly.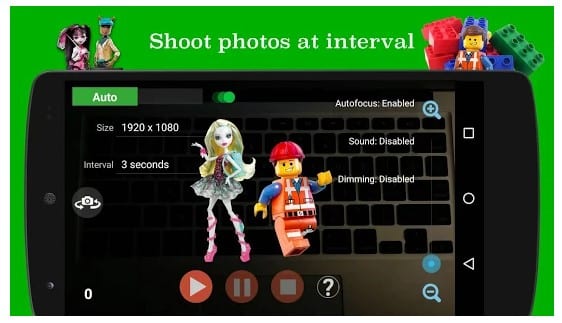 PicPac Stop Motion is an Android app that lets you create both time-lapse and stop-motion videos. Just like every other camera apps for Android, PicPac Stop Motion also provides a full-fledged manual mode to capture either time-lapse or stop motion features. One of the most exciting features of PicPac Stop Motion is its Voice control Mode. The app lets you control the app's feature using your voice. However, the voice mode is available only on the premium version of the app.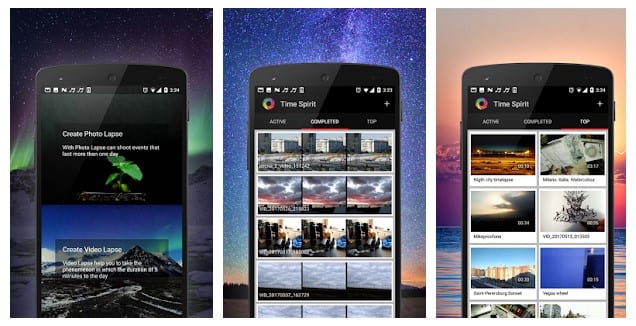 Time-Lapse camera can create both video lapse and photo lapse. It's one of the best and unique apps that you can use to create Timelapse. The best thing about the Time Lapse camera is that it allows users to add audio or music files to the created video. The other best thing about the Time Lapse camera is that it's entirely free and doesn't show any ads. Not just that, but the app doesn't even put a watermark on the recorded video.
If you are looking for a simple to use Timelapse apps for your Android smartphone, SuperLapse might be the best pick. The great thing about SuperLapse is that it's straightforward to use, and it allows users to create stunning high-quality time-lapse movies. Not just that, but Superlapse also offers users multiple resolutions to select from, including 1080p.
Well, Facelapse is a little bit different from all others listed in the article. The app works great with portrait shots, as it's designed to automatically pick up the face structure. Just add as many photos as you want in the app, and the app will detect your face. Once detected, you can animate the images to create a timelapse video.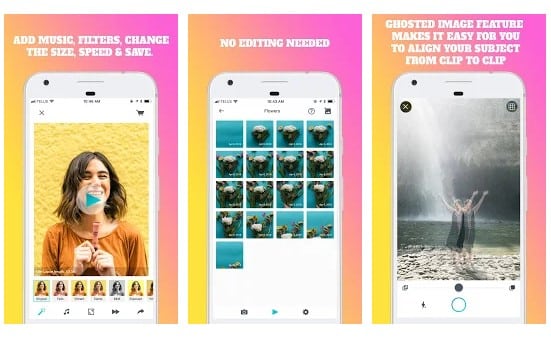 Stop Motion Maker is one of the best Android apps to create personal time-lapse & stop motion videos. It doesn't allow users to capture pictures or videos, but it stitches all clips and images to make a timelapse. Not just that, but Stop Motion Maker also provides users filters, audio effects, etc., to create perfect time-lapse.
Timelapse – Sony Camera is another best and top-rated Android timelapse camera app on the list you can use right now. It's an app to control your Sony Camera through wifi. The app doesn't create videos from your pictures, but the app can help you capture pictures remotely with your Sony camera. Not just that, but with the app, you can also choose the delay between capturing photos, etc.
Framelapse Pro is the premium version of the popular time-lapse app Framelapse, which has been already listed in the article. All features of the Framelapse free version are available on the Premium version. However, Framelapse Pro offers users a few advanced options like custom frame interface, custom video duration, custom self-timer, etc.
So, these are the best time-lapse apps that you can use to take excellent time-lapse with Android smartphones. So, what do you think about these apps? Share your views in the comment box below.


This post was written by Amarnath Chakraborty and was first posted to TechViral
---
Do you find this article helpful? Your Friend might too. So, please Share it with them using the Share button above.
Will you like to get notified when I post new updates? Then Follow me on any of my social media handles:
Google News, Telegram, WhatsApp, Twitter, Facebook, Pinterest.
You can also drop your email address below if you wish to be notified by mail.
[newsletter_form type="minimal" lists="undefined" button_color="undefined"]
---