Over the past few years, Facebook Messenger has grown to become one of the dominating instant-messaging apps on the market. Compared to every other instant-messaging apps, Messenger provides users more features. It lets you share messages, images, videos, stories, GIFs, stickers, etc.
Not only that, but Messenger even lets you play online games with friends. Despite its feature, Facebook Messenger is not without its downside. The app results in reduced battery life on Android. Also, the app slows down your device.
This is the only reason users search for Facebook Messenger alternatives. So, if you are also searching for the same, then you are reading the right article. In this article, we are going to share a few best Facebook Messenger alternatives for Private chats.
Best Facebook Messenger Alternatives For Private Chats
We have compiled the list of Facebook Messenger alternatives which lets you chat privately with your friends or family members. So, let's check out.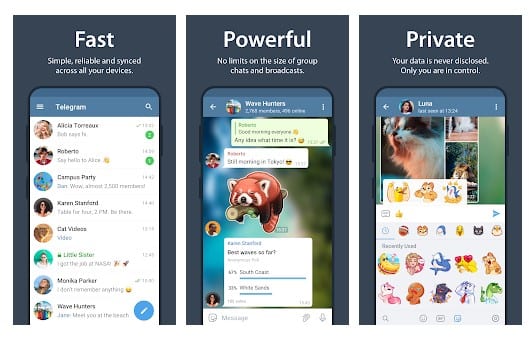 Well, Telegram is one of the best and most popular instant messaging app available on the Google Play Store. The good thing is that Telegram is available on every major platform, including Android, iOS, Mac, Windows, etc. What makes Telegram more impressive is its 'Secret Chat' feature. The secret chat messages can be programmed to self-destruct automatically from both participating devices.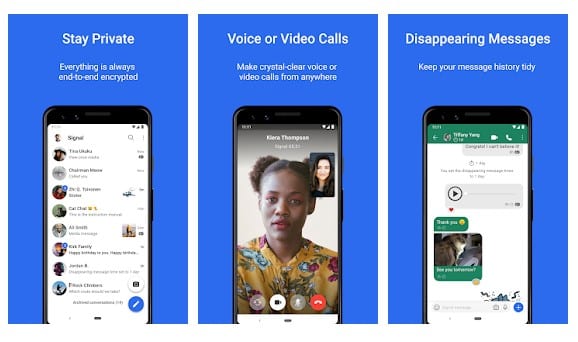 The backend code of Signal Private Messenger is open source and verifiable. The messaging for Android is extremely easy to use, and it's available on every major platform, including Android, iOS, Windows, Mac, and Linux. Signal uses some advanced privacy-preserving technology to make your conversations secure. If we talk about the features, it lets you exchange text messages and make voice & video calls.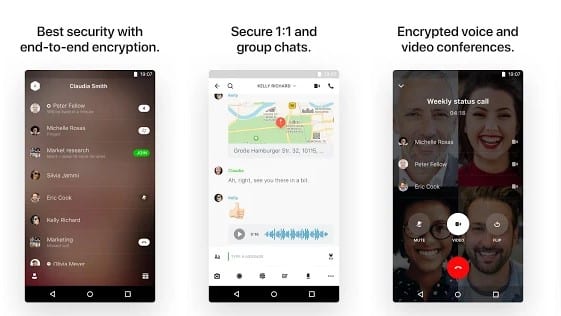 It's another best instant messaging app available for Android that features end-to-end encryption across all forms of communication. The app is meant for business-level collaboration, but it works fine for individuals as well. Wire lets you and your team communicate and share information quickly and securely. Some of the key features of Wire includes text messaging, file sharing, conference calls, private conversations, etc.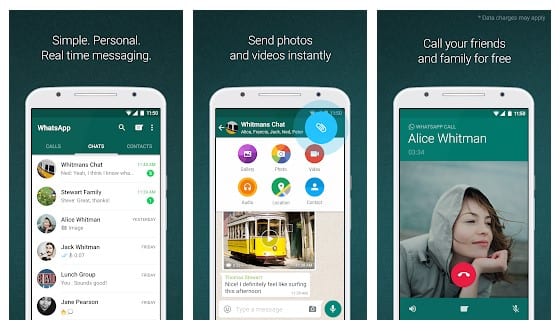 Although Facebook backs WhatsApp and Messenger both, WhatsApp excels in the privacy front. The good thing is that WhatsApp uses end-to-end AES 256-bit encryption by default on all chats. Additionally, the latest version of WhatsApp also lets you lock the app with fingerprint/passcode protection. This adds an extra layer of security. So, WhatsApp is another best Messenger alternatives in 2020 that you can consider.
Well, Kiki Chat Messenger is one of the best instant messaging app available for Android smartphones. The app lets you enjoy instant messaging safely and securely. With Kiki Chat Messenger, you can easily exchange text messages, make private phone calls, share photos & videos in private, etc. It also has a self-destruction secret chat features which automatically deletes chats from both participating devices after the set time.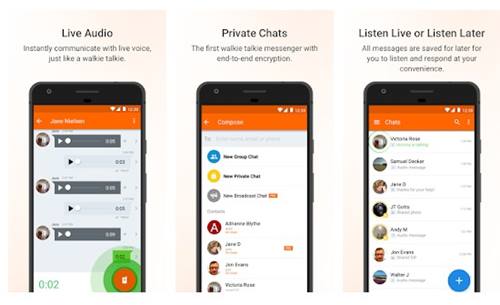 Voxer is another best private messenger app that you can use on Android. Just like Facebook Messenger, Voxer also allows you to send end-to-end encrypted messages. That means the messages you have exchanged on Voxer can't be read or modified by any third parties. Apart from that, Voxer got all features that you find on Facebook Messenger.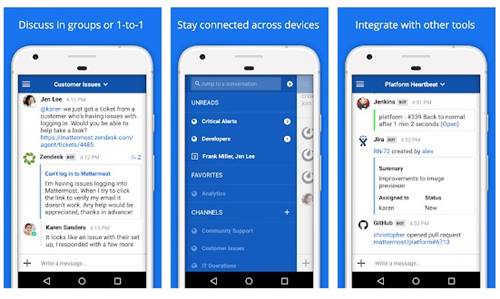 If you are searching for an encrypted chat app for business purposes, you need to give Mattermost a try. With Mattermost, you can discuss important topics in private groups, one-to-one or team-wide. Apart from that, the platform also allows you to share and view image files.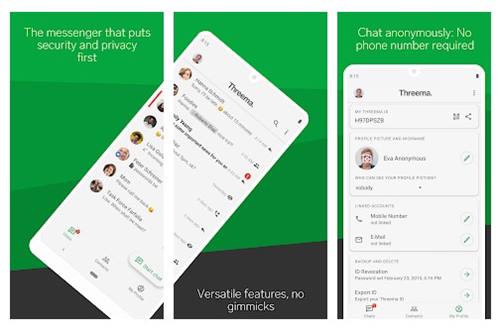 Threema is a premium messaging app that costs around $2.99 per user per month. It's a private messaging app that gives security and privacy the utmost priority. What makes Threema different from others is that it doesn't require any phone number or email address to get started. If you purchase the app, it will provide you a unique Threema ID. You can use that ID to chat anonymously with others.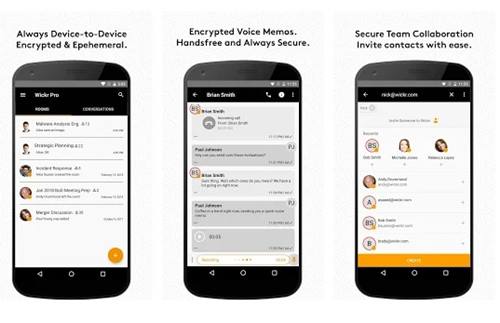 Although not very popular, Wickr Me is still one of the best private messaging apps that you can use instead of Facebook Messenger. From voice calling to file sharing, everything on Wickr Me is fully encrypted. According to the app listing page, Wickr Me encrypts your messages with a new key using advanced vetted end-to-end encryption. With such encryption, even Wickr Me can't access your messages or your contact list.
Well, Silence not a full-fledged messaging app. It's an ordinary SMS & MMS application that doesn't depend on any server or internet connection to work. However, the only thing is that the other end also needs to have Silence installed to receive SMS & MMS. It provides end-to-end encryption for your messages and every sent file.
So, these are the best Facebook Messenger alternatives for Private chat. I hope this article helped you! Share it with your friends also. If you know any other such apps, let us know in the comment box below.


This post was written by Amarnath Chakraborty and was first posted to TechViral
---
Do you find this article helpful? Your Friend might too. So, please Share it with them using the Share button above.
Will you like to get notified when I post new updates? Then Follow me on any of my social media handles:
Google News, Telegram, WhatsApp, Twitter, Facebook, Pinterest.
You can also drop your email address below if you wish to be notified by mail.
[newsletter_form type="minimal" lists="undefined" button_color="undefined"]
---